I have more PJ downloads for you all.
I was going to put this up in one of the GOS Monthly themes and then I got nervous thinking it wasn't good enough. Then I forgot about it. Oops? Some of them are matching the previous upload I did of
Slumber Party
for those of you who want to show someone getting dressed or undressed.
Anyway here they are: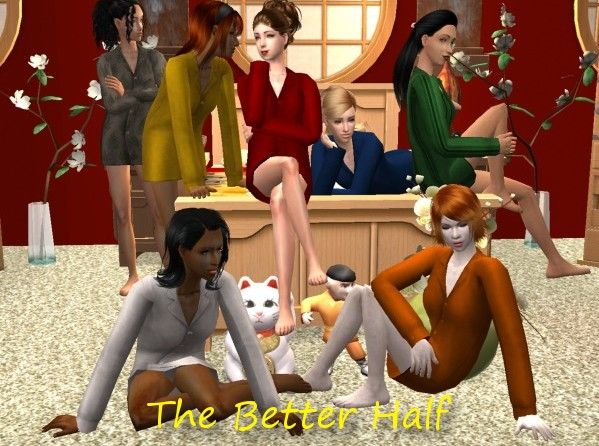 There are 15 recolors of this all of them labeled clearly so that you can weed what you don't want.
As always, the mesh is included and they have been compressorized.