ladylarkrune
I made this for

fuzzy_spork
for her Egyptian Legacy last year. But I figured, hey, what the heck, I should share these, right?
The original had a weird fringe on it so I alpha edited this thing to get rid of it. The mesh is a little wonky (it doesn't quite rest on the hips) but that isn't the fault of my recolors.
See?
It also does some odd motions and flashing potential with certain poses/positions. I did color underneath so that it looks like their junk is secured. Because honestly, no one wants to see that.
There is one really Egyptian outfit, which is clearly labeled as Lotus but the rest are useable for about any era.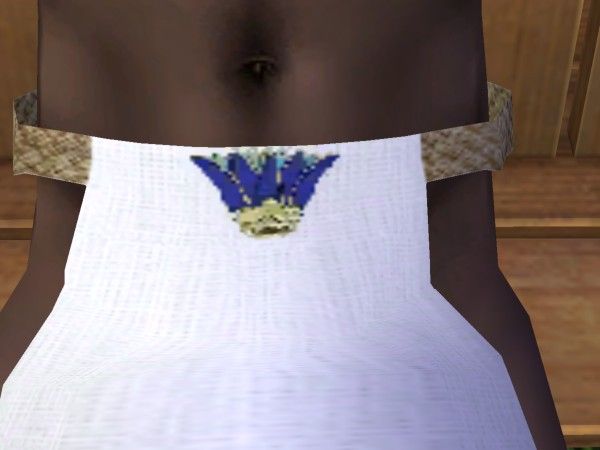 There are seven recolors. And I'm feeling lazy in labeling the pictures.
From Left to Right: Ecru Rope, Ivory Rope, White Rope, Lotus Rope, Grey Rope, Homespun, Homespun Rope.
That was oodles easier.
The mesh is included and they are set for pretty much every outfit option except for formal and outwear. They have been compressorized and are townie friendly.